Our showroom
Discover the suitable accessories for your camper.
Traveling with your camper is even more fun with the right equipment. We are here to guide you through the vast range of camping accessories and introduce some of our personal highlights. They are fully endorsed by us and are used in our campers.
If you prefer to check out the camping equipment in real life and try it out, just come by and browse our showroom.
We are here for you from Monday to Friday from 8:00 am to 12:00 pm and 1:30 pm to 5:30 pm, except Sundays and public holidays.
From roof tents to kitchen boxes to awnings or front tents, we are happy to assist you. If needed, we also take care of the installation or alteration.
Nestbox by EGOE
Egoé Nestbox was awarded the Red Dot: Best of the Best.

Turn your vehicle into a camper with a few simple steps. The Nestbox is available for different types of vehicles, such as the model "Hiker" (e.g. for a VW Caddy) or the model "Roamer" (e.g. for the VW Transporter). You can even get one for the Land Rover Discovery 4. Thanks to the modular structure of the Nestbox, it can be customised individually. In addition to the basic frame, which is currently available in three different variants depending on the vehicle type, there is a cooking module, a water module and a slatted frame with matching mattresses, as well as other accessories regarding the Nestbox.
We are partners of the EGOE nest for Southern Germany, so feel free to drop by and check it out. Or how about trying it directly on a short trip with one of our campers?
The Nestbox "Hiker" is suitable for the following types of vehicles:
Ford Tourneo Connect
Renault Kangoo
Peugeot Rifter L1, L2
Peugeot Partner Tepee
Citroën Berlingo (2018) L1, L2
Citroën Berlingo Multispace
Opel Combo
Volkswagen Caddy L1,L2, Maxi
The Nestbox "Roamer" is suitable for the following types of vehicles:
Volkswagen Transporter T4, T5, T6
Volkswagen Caravelle T4, T5, T6
Hyundai H1
Renault Trafic
Mercedes-Benz Vito
Mercedes-Benz V-Klasse
Ford Tourneo Custom
Ford Transit Custom L1,L2
Opel Vivaro
Fiat Talento
Nestbag by EGOE
Perfect in combination with the Nestbox from the EGOE product range. This window bag is fitted to the window shape of the vehicle type and allows for even more storage space.
And that's not everything: the bags even can be used as backpacks.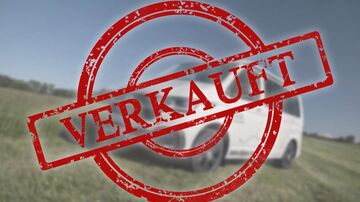 Used campers
We regularly have campers from our rental fleet for sale.
It's worth stopping by.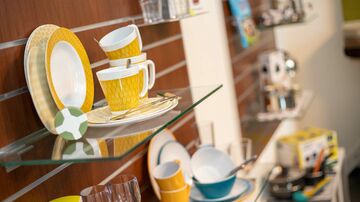 Showroom
Have a look at different camping accessories, which you can also check out in person.